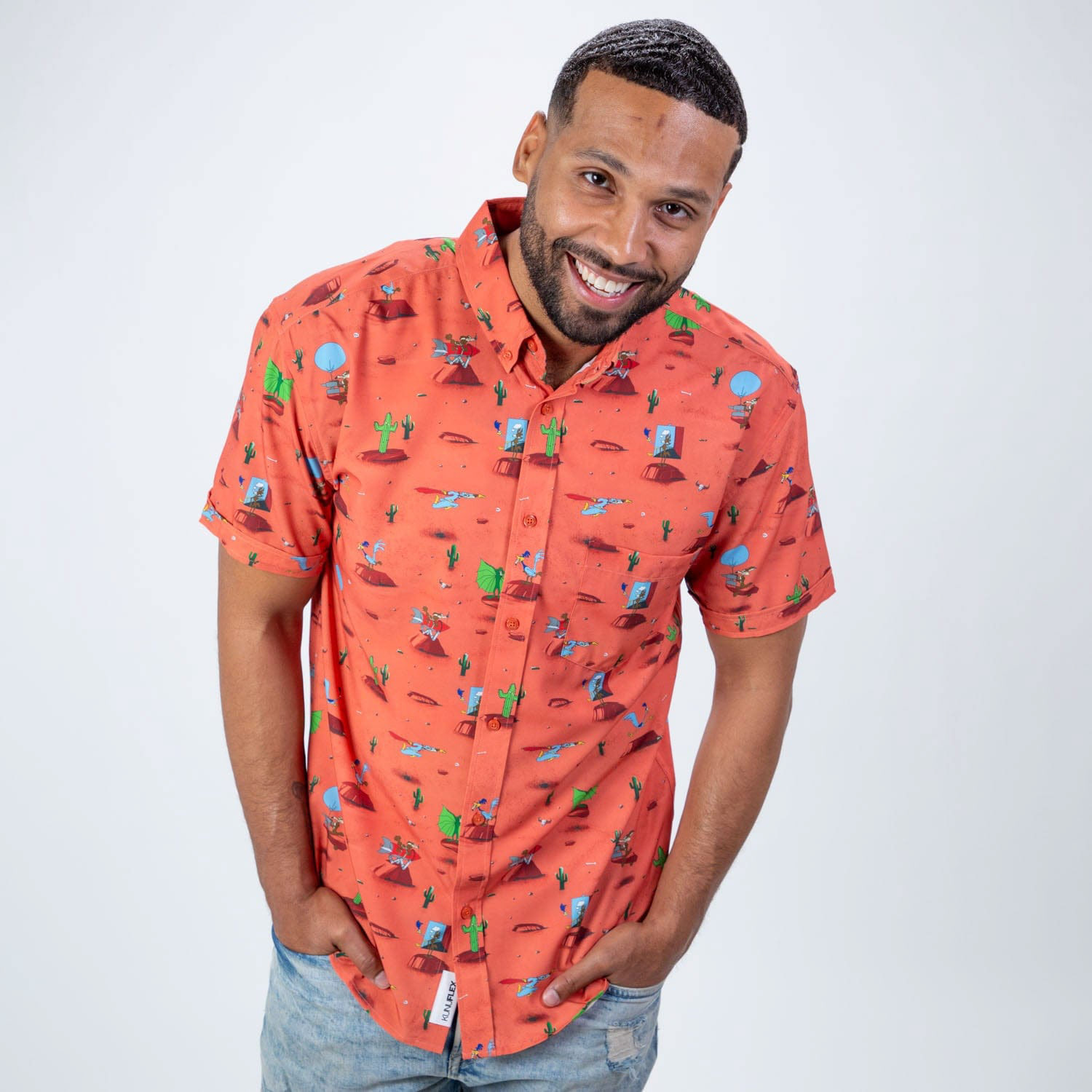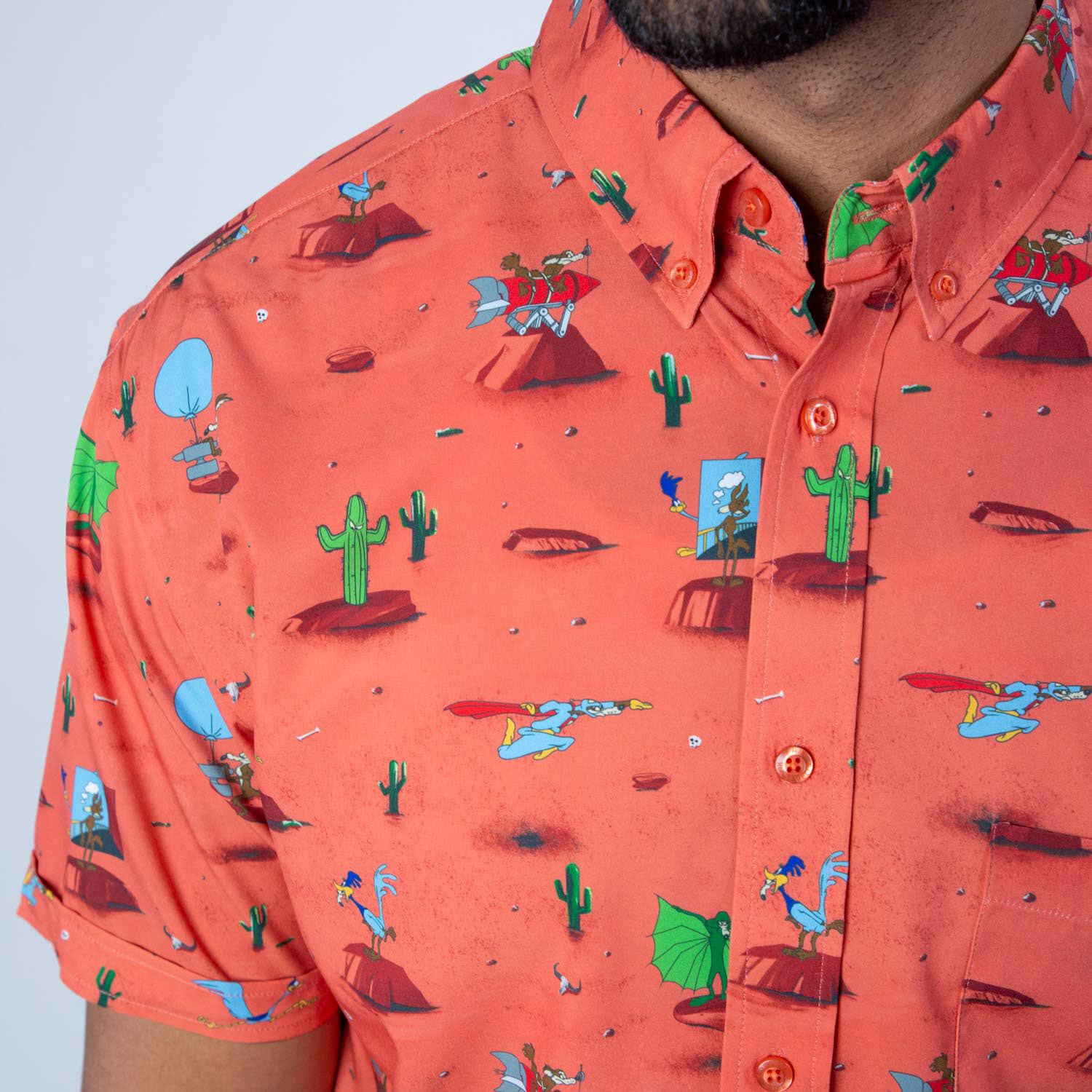 Project: Shirt Pattern
Client: Warner Bros. / RSVLTS
I loved Looney Tunes as a kid, and when approached with the opportunity to design a shirt for the iconic property, I instantly thought of the Road Runner and Wile E. Coyote. The Coyote using all of his ACME tricks to catch the Road Runner gave a lot of opportunity for visuals and illustration of gadgets. One of the most excellent parts of the old Looney Tunes cartoon was the blend of modern comic and fine art backgrounds. I loved taking on this challenge and hope you appreciate the shirt!
Thank you for visiting my site. If you like this shirt, it is available for purchase at
rsvlts.com
.